Horizontal Wrap Around Labeler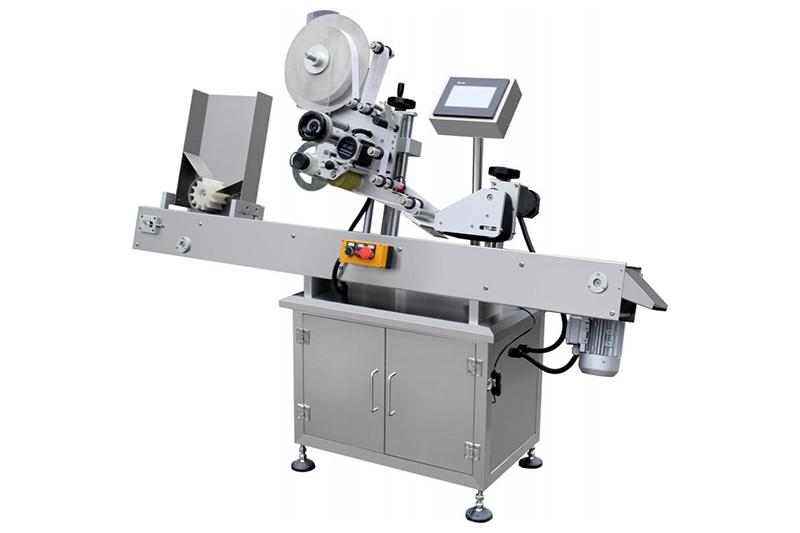 Application
The horizontal wrap around labeler is suitable for automatically labeling bottles with a smaller diameter, as well as automatic printing of lot numbers. This labeling machine is widely used for cosmetic packaging, medical and pharmaceutical packaging, and light industrial packaging.
Details
Finished products
Parameter
Labeling speed: 200-300 pcs/min (depending on product and size of label)
Labeling errors: ±0.5mm (exclude package and label itself)
Diameter of the bottles: 10-22mm or 18-30mm
Electrical requirements: AC220V, ±5%, 50HZ, 1200W
Overall dimension: 1800mm (Length) ×700mm (width) ×1500mm (height)
Features
The horizontal wrap around labeler uses abottle dialing device to separate the bottles. When bottles are changed, the labeler only needs to change the bottle dialing roller. This machine is also suitable for bottles in a variety of sizes.
The labeler is equipped with a roller conveyor to ensure the bottle labeling is correct and steady.
Our labeling machine is designed with a smart label management and fault alarm function.
The bottle labeler can be matched with inker or ink-jet printers in order to print identifying information, such as production dates on the bottles.