Cream and Paste Packaging Solution with Complete Filling Capping Lines
The cream and paste filling capping line is designed for the filling of paste materials with high viscosity. The filling system requires a valve and dosing system for filling.
Parameter
Filling range: 1~250ml
Filled material:viscous fluid
Output: 40bottles/min
Filling accuracy: ≥99%
Capping yield: ≥99%
Sealing with cap liner: ≥99%
Main power: 1KW 220V
Features
Cap liner will be put on the filled bottle by the moving arm.
Once the machine detects bottles with cap liners through photoelectric detection, it will arrange these bottles in order automatically. Besides, the machine will place the cap away through automatic moving arm. If there is no cap liner on the bottle, the machine will not place and close the cap.
The machine uses a mechanical CAM drive to maintain stable operation. Compared to the cylinder drive, the mechanical CAM drive will not be affected by air pressure stability nor noise from the cylinder drive.
Component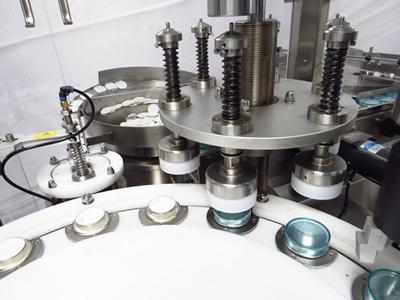 Cream and paste filling and capping line
Filling and capping line is able to feed and fill bottles automatically, close and press caps automatically.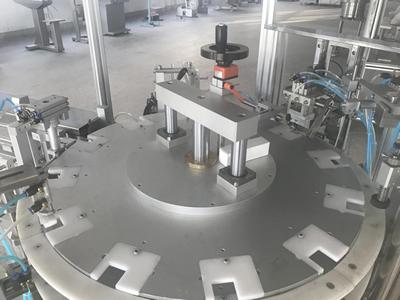 Automatic vertical cartoner
The automatic vertical cartoner takes the boxes and opens them, inserts instructions and filled materials, then it folds and seals the box and applies codes and other functions. The vertical cartoner can package various packaging boxes and it is easy to adjust parameters.