Plastic Tube Filling Machine with Tube Sealer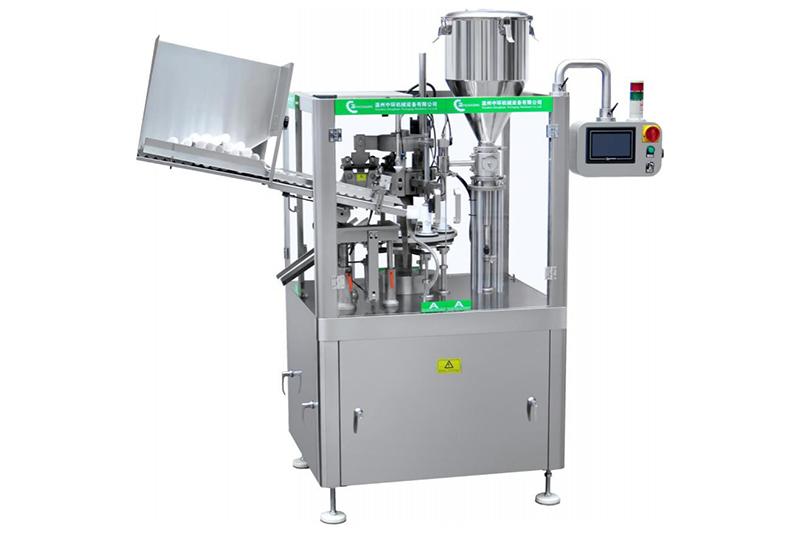 Application:
The plastic tube filling machine with tube sealer is suitable for filling liquid and viscous products into plastic tubes, and seals filled plastic tubes. At the same time, this tube filler Sealer machine is also applicable to printing lot codes and the production date on the tubes. The plastic tube filling machine with tube sealer is mainly used for large diameter plastic tubes and laminated tubes, these tubes can be used for medical and pharmaceutical packaging, food products, cosmetics packaging and binder packaging.
Details:
Final products:
Parameter:
Capacity: 40-50 pcs/min
Filling volume: 5-120ml
Filling accuracy: ≤±0.5%;
Motor power: 1.1kw Sealing power: 3kw
Air pressure: 0.60MPa
Displacement: No less than 600L/min
Dimension: 1950*750*1850 (mm)
Weight: 750kg
Features:
The tube sealer is installed in the semi-closed non-static visible housing above the platform. You can easily operate and observe the machine when it's working, and it is also easy to maintain.
The plastic tube filling and sealing machine has a vacuum adsorption device.
Our liquid filling machine is equipped with a high-precision probe, stepper motor, and it can control tube pattern in the correct position by the probe.
The plastic tube filler is designed with failure protection function, it will stop filling when there is no tube. And it automatically shut down if overloads or reaches a certain amount, the machine also has the counting and fault alarm functions.
The end of the plastic tube is sealed by Leister hot air hand tool and at the same time cooled by external cooling device to protect operator from heat burn during operation.
Using manipulator for trimming sealed tube end, and the sealed tube end can be made in shapes of right angle corner or rounded corner to meet customer needs.